Sentinel Energy Alpha Fund
Turning Volatility Into Opportunity
Overview
Sentinel Energy Alpha Fund (SEAF) seeks to provide long-term total return by trading energy derivatives – future contracts, swaps and vanilla options. The Fund's investment objective is to deliver return streams uncorrelated to traditional markets or well-known alpha sources.
The portfolio is structured to benefit from as many uncorrelated alphas in as many markets as possible. It targets a return of 37.5% against a target volatility of 25% annually.
Sentinel's team has over a half century of experience across the entire value chain of the oil industry, spanning more than 51 countries. Sentinel Commodities, a fund advisor, is an independent oil and commodity trading company dealing with most types of energy derivatives and a physical book. The firm has developed its own in-house algorithms to trade multiple instruments on multiple exchanges.
Key Facts
| | |
| --- | --- |
| FUND DOMICILE | Cayman Islands |
| TYPE OF FUND | Open-Ended Fund |
| CORPORATE STRUCTURE | Single Fund |
| MINIMUM SUBSCRIPTION | USD 0.25 Million |
| MAXIMUM FUND SIZE | USD 500 Million |
MANAGEMENT FEE
1.7% of NAV
BASIC CARRY
20% (subject to 8% annual low hurdle)
HIGH-PERFORMANCE CARRY
40% (for annual returns above 40%, subject to a three-year escrow, which will be returned should the fund hit a drawdown in the subsequent three years)
REDEMPTION MONTHLY
redemption cycle;
no minimum commitment period
Top-Tier Service Providers

Top-Tier Service Providers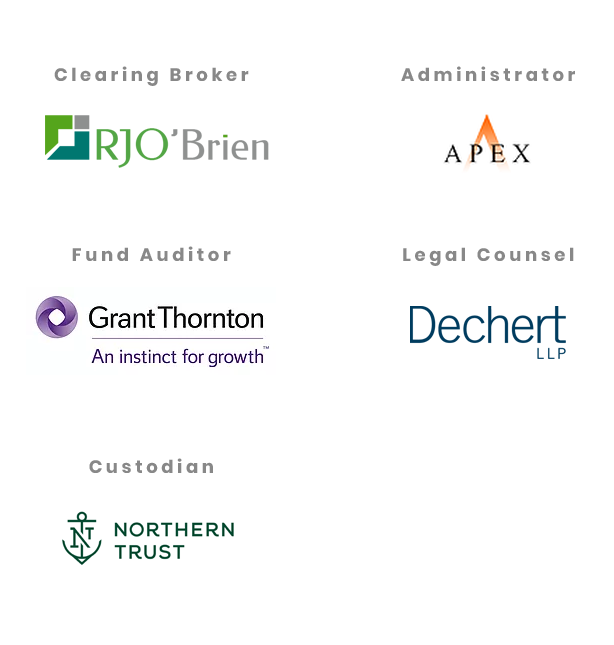 Portfolio Strategy
The Fund is a systematic portfolio utilizing a number of quantitative strategies across oil-based markets to profit from uncorrelated trades within the oil spectrum.
Real time trading algorithms and data science are managed and updated using Python, MySQL and VBA. These were developed in house and are Sentinel's IP.
The portfolio sub-strategies consist of the following styles that are prevalent in the equity, fixed income and FX markets, but are uniquely applied by SEAF to the oil futures, swaps and options markets:
Statistical Arbitrage
Exploit the cointegration between related outright contracts versus time spreads, regional differences versus deferred regional differences, crack spreads versus deferred cracks
Carry
Profit from taking positions further out in the forward curve when their value diverges from the current spot price
Trend
Oil product cracks, grade differences and regional differences show a clear trend following behavior. This sub-strategy is more prevalent in the swaps market, as commercial hedging activity pushes values for sustained periods of time
Volatility
Profit from long-term mispricing of oil futures volatility as well as profiting from short-term opportunities such as supply disruption and the impact of large hedging programs distorting the forward curve
Value Propostion
| | |
| --- | --- |
| Portfolio Inception Date | 17th June 2019 |
| Total Return | +69.4% (as of 3rd June) |
| Annualized Return | +66.38% |
| Annualized Volability | +23.34% (25% target) |
| Sharpe Rarion | +2.28 |
| Maximum Drawdown | 9.09% |