Dalma Classic Car Fund
History, Passion and Investment
Overview
Dalma Classic Car Fund is being established to invest in a selection of the world's most desirable and limited production iconic cars, offering investors a unique opportunity to participate in this emerging asset class.
The Fund's objective is to deliver significant returns to investors through purchasing rare and sought after assets having taken into account market conditions and later selling them following capital growth.
Dalma Classic Car Fund has brought together a team of experienced automotive professionals including successful collectors and dealers of the most prestige classic vehicles to create and establish a new recognised asset class. The fund is seeking to raise USD 20-40 million dollars in order to acquire a portfolio of limited-production collectible cars.
Key Facts
| | |
| --- | --- |
| FUND DOMICILE | Cayman Islands |
| TYPE OF FUND | Closed-Ended |
| MINIMUM INVESTMENT | USD 0.2 Million |
| TARGET FUND SIZE | TUSD 20-40 Million |
| MAXIMUM FUND SIZE | USD 50 Million |
| MAXIMUM FUND SIZE | USD 50 Million |
SPONSOR COMMITMENT
USD 0.25 Million
MANAGEMENT FEE
1.7% of NAV
BASIC CARRY
20% (subject to 8% annual low hurdle)
HIGH-PERFORMANCE CARRY
40% (for annual returns above 40%, subject to a three-year escrow, which will be returned should the fund hit a drawdown in the subsequent three years)
REDEMPTION MONTHLY
redemption cycle;
no minimum commitment period
Top-Tier Service Providers

Top-Tier Service Providers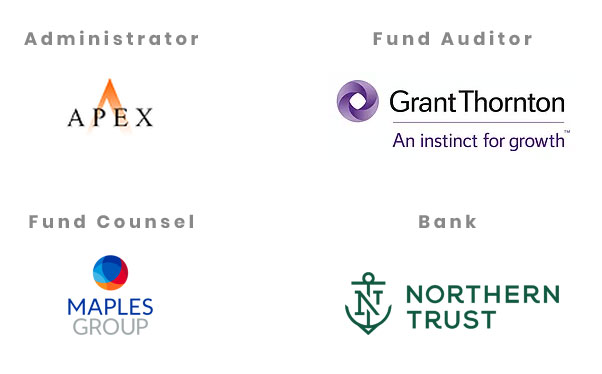 Investment Strategy
Target Segments
The Fund is planning to acquire investment grade classic cars. A particular focus will be laid on
Modern Day Supercars (Limited Edition Cars),
Rare Modern Classics (built between 1975 and 1990),
Boutique Cars,
Blue Chip Cars.
Sourcing Potential Investments
The cars are hand-picked by investment advisor, Will Stone, who has more than 20 years of experience in finding exceptional classic cars. He is regularly solicited by clients all over Europe to analyse or find cars with incredible healthiness and value. The Fund will focus on the cars in exceptional condition or those of exceptional provenance, identifying those vehicles which are steadily increasing in value.
Acquisition
When purchasing a car, the Fund looks for a good balance between values and market demand, and the potential for returns from movements in the classic car market. Prior to acquiring a particular car, the Investment Advisors conduct a thorough due diligence of that car, analysing inter alia factors such as its ownership history, optional equipment, engine details, replacements of original equipment, etc.
Asset Management / Holding
The cars will be assigned posts in monitored secure storage facility. The cars will be maintained in perfect condition and working order (in accordance to manufacturer's schedule) and exercised periodically by classic car experts.
Promotion
The Fund will use high-profile events like races, shows and exhibitions to promote the collection. Our experts are regularly interviewed for automobile magazines, solid market studies and big media platforms, helping spread the word about the collection.
Disposition
Close ties with specialist auction houses, official dealerships and specialist platforms allows for a truly global reach when selling assets.
Value Propostion
A Truly High-Performance Investment
Over the last decade classic cars have increased in value by almost 300% - compared to the FTSE 100, which has risen 68% over the same period.
Low Correlation to Traditional Investment Markets
Dalma Classic Car Fund is designed to provide investors access to an emerging asset class that is non-correlated to equity markets.
A Personal Involvement
The Fund Director, Luay Allawi, has provided USD 0.25 million in assets, aligning his interests with those of the investors. The Fund will benefit from the active management of assets by a notable classic car collector.
Flexible Investment Strategy
The Fund's growth strategy is to purchase classic car stock that will naturally appreciate, identify undervalued cars with the potential to make significant gains and to enhance the value of select vehicles through restoration. Cars in the collection would also benefit from detailed research, manufacturer certification, maintenance and promotion to further enhance the values.
Broadly Diversified Portfolio
The purchase of iconic models is intended to achieve above-average returns. The Fund will seek to maximise capital appreciation by investing, actively managing and selectively rebalancing a portfolio of automobiles, focusing on four main categories.
Cost Effective
The Fund will maximise investors' returns when it comes to the overheads involved in purchasing, insuring, maintaining, enhancing, storing and disposing of the cars in the portfolio. Due to long term relationships with specialist services centres, insurers and owners clubs, coupled with costs effective storage facility, the Fund will keep the holding costs and other overheads below market rate.