Truly Independent and Aligned With Our Clients

The Dalma Global CIO Office is an independent, outsourced CIO services business with a global network of investment professionals who have typically been CIOs at leading wealth management groups.
The team offers advisory, discretionary and consultancy services to wealth management companies, single and multi-family offices around the world.
An established CIO team with decades of international experience across leading investment banks, asset and wealth managers, and family offices
An independent due diligence capability
Global and regional reach to source investment opportunities
Providing focused research materials through focused Daily/Weekly/Quarterly notes, annual Outlooks and Thematic research papers
We are an independent, outsourced investment resource to a number of wealth managers, single and multi-family offices
Dalma Global CIO TEAM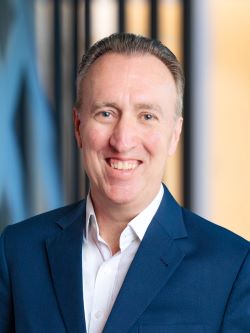 Gary Dugan
CEO, Global CIO
Chief Investment Officer at Emirates NBD & National Bank of Abu Dhabi 

Managing Director and CIO for Asia and MENA, Coutts & Co. Ltd

Managing Director and CIO, Merrill Lynch Global Wealth Management (EMEA)

Managing Director, CIO and Head of Investment Office, Barclays Wealth Management

Managing Director, Global Equity Strategist and Head of Multi-Asset Department, J.P. Morgan Fleming Investment Management

Associate of the UK Society of Investment Professionals

BSc in Economics, The University of Salford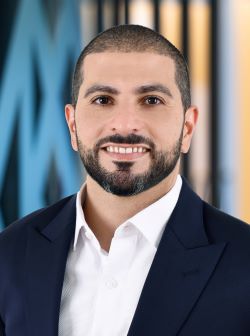 Chadi Farah
Managing Director, Global CIO
Previously, Chief Investment Officer and Managing Director at single and multi family offices
Investment management roles within RBC, HSBC and Emirates NBD at the Private Banking and Wealth Management Divisions
Leadership in establishing investment management businesses, due diligence frameworks, fund manager selection platforms & processes
BA in Economics and Business, York University
DISCLAIMER
This document is being provided for information purposes only and on the basis that you make your own investment decisions. No action is being solicited by presenting the information contained herein. The information presented herein does not take account of your particular investment objectives or financial situation and does not constitute (and should not be construed as) a personal recommendation to participate in any particular investment or transaction. Without limiting the generality of the foregoing, nothing herein constitutes (nor should be construed as) an offer to acquire or dispose of (nor a solicitation or recommendation of an offer to acquire or dispose of) any security, commodity or investment nor to engage in any other transaction. Nothing herein constitutes (nor should be construed as) investment, legal, tax or accounting advice.
The information contained herein is not directed at (nor intended for distribution to or use by) any person in any jurisdiction where it is (or would be) contrary to applicable law to distribute, access and/or use such information, including (without limitation) Retail Clients (as defined in the rulebook issued from time to time by the Dubai Financial Services Authority). This document has not been reviewed or approved by any regulatory authority (including, without limitation, the Dubai Financial Services Authority) nor has any such authority passed upon or endorsed the accuracy or adequacy of this document or the merits of any investment or other product described herein and accordingly takes no responsibility therefor.
No representation or warranty (express or implied) is made by Dalma Capital Management Limited ("Dalma") or its affiliates as to the accuracy, completeness or fairness of the information and opinions contained in this document. Third party sources referenced herein are believed to be reliable but the accuracy or completeness of such information cannot be guaranteed. Neither Dalma nor any of its affiliates undertakes any obligation to update any statement herein (whether as a result of new information, future developments or otherwise). 
This document contains forward-looking statements. Forward-looking statements are neither historical facts nor assurances of future performance. Instead, they are based only on current beliefs, expectations and/or assumptions regarding the future of the relevant business, projections, trends, anticipated events, the broader economy and other relevant factors. Because forward-looking statements relate to the future, they are subject to inherent uncertainties, risks and changes in circumstances that are difficult to predict and many of which are outside of Dalma's and/or its affiliates' control. Actual results and financial conditions may differ materially from those indicated in the forward- looking statements. Forecasts are based on complex calculations and formulae that contain substantial subjectivity and no express or implied prediction made herein should be interpreted as investment advice. There can be no assurance that market conditions will perform according to any forecast or that any investment or venture referred to herein will achieve its objectives or that investors therein will receive a return of their capital. The projections or other forward-looking information regarding the likelihood of various investment outcomes are hypothetical in nature, do not reflect actual investment results and are not guarantees of future investment results. Past performance is not indicative of future results and nothing herein should be deemed a prediction, projection or guarantee of future outcomes. Some forward-looking statements and assumptions are based on analysis of data prepared by third party reports, which should be analysed on their own merits. Investments in opportunities such as those described herein entail significant risks and are suitable only to certain investors as part of an overall diversified investment strategy and only for investors who are able to withstand a total loss of their investment.